Ansell Micro-Touch Surgical Gloves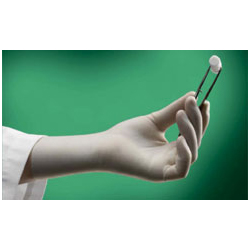 Micro-Touch®
Powdered Latex Surgical Gloves
The Ansell Micro-Touch Powdered glove has very low levels of protein content: on average lower than 50microg/g, thus minimising the risk of latex associated allergies. The glove provides a secure barrier against viruses and micro-organisms. It meets all national and international safety standards.
White natural rubber latex glove
Anti-slip bisque finish improves grip
Inverted, beaded cuff
Powdered with absorbable dusting powder, U.S.P.
Downloadable Literature:
Technical Data Sheet (.pdf) | Product Sell Sheet (.pdf)